Top Benefits of Working With a Franklin Color Consultant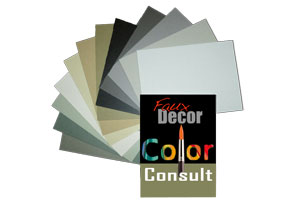 Gone are the days when simply wandering into your local home improvement store and selecting a paint color was enough. These days, if you want the finest in quality results for your home, you need to consider working with a Franklin color consultant. If you have never worked with this type of professional for this type of expert service before though, you may not be aware of the benefits you could enjoy as a result.
The Inside Scoop
So what's so great about teaming up with an expert for consulting on which color or colors to use in your home?
Complex Colors – The reason buying your own paint and choosing your own colors used to work is that it doesn't get much more complex than having primary and secondary color choices available. Colors are so complex now that there is no longer just blue; every color has different shades and ranges. A professional consultant can help you to understand your options and guide you towards making the smartest choices.
Understanding Trends & Classics – Trendy color fads may look cool but by this time next year you will be paying someone to change those colors. Classic colors withstand the test of time. A consultant can help you to determine which is which, as well as help you determine which is right for you. In most cases, it makes sense to stick with classics but use replaceable accent pieces to introduce trendy colors. That is, unless you don't mind repainting your walls every 6 months.
Matching Your Decor – You may think you know how to choose a color that goes with the décor you already have, but can you be so sure? Have you taken into consideration how the color you like will look in the day versus the night, in gloomy weather or under the interior lights you have? Experts will help you take all of this into consideration.
Start With the Right Company
Before you can decide on the perfect color for your home, you should already be working with the ideal team of color consultants. At Faux Decor we have the training, skills, experience and passion needed to get the job done right, the first time around. Don't just take our word for it, let us show you in person.
When it comes to creating the exact look you want for the interior of your home, let us take care of your need for a professional Franklin color consultant. We look forward to working with you and showing you all that we can do for you. Contact us today for the best in quality painting services.
If you are looking for a Franklin Color Consultant then please call 615-414-5059 or complete our online request form.