Superior Brentwood Decorative Painting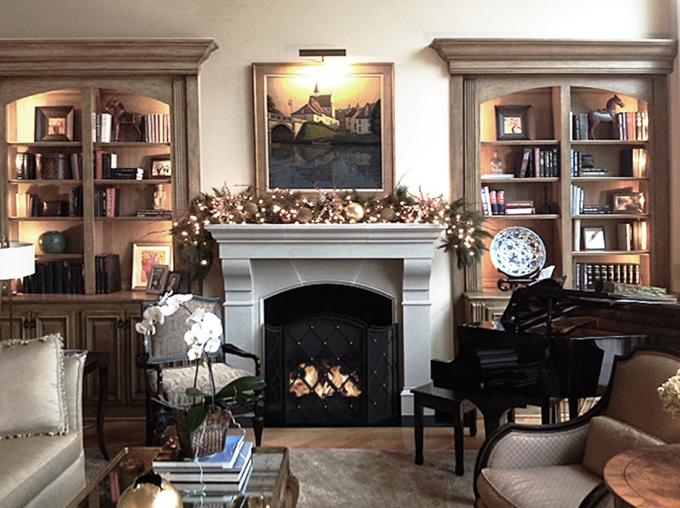 Above: Built-in Bookcase Renovation – An authentic faux wood fine cabinetry finish transforms these previously painted white built-in bookcases in this Brentwood customer's family room… Stunning!
So you know you are in need of a Brentwood faux finishing and Brentwood Decorative Painting specialist to take care of the work you need completed so the only thing left to do is to commit to the company to rely on. Since 2002, Faux Decor has been the local leader helping homeowners incorporate their unique sense of self and personality into the interior design of their home. We are about more than doing the physical labor of Brentwood Decorative Painting; we see more of a bigger, grander picture and work to transform your current house into the home of your dreams.
Our focus is on helping homeowners understand the options we can provide them with, as well as how each one can elevate the luxurious look of the inside of their home. Imagine the difference you will notice and be able to enjoy by letting us enhance the decor so that it is more than just paint – it is a true work of art. To us, the actual painting is only a fraction of the work involved, we are dedicated to educating each client on the exciting options available and offering guidance on which choices would best suit their needs.
Faux Finishing in Brentwood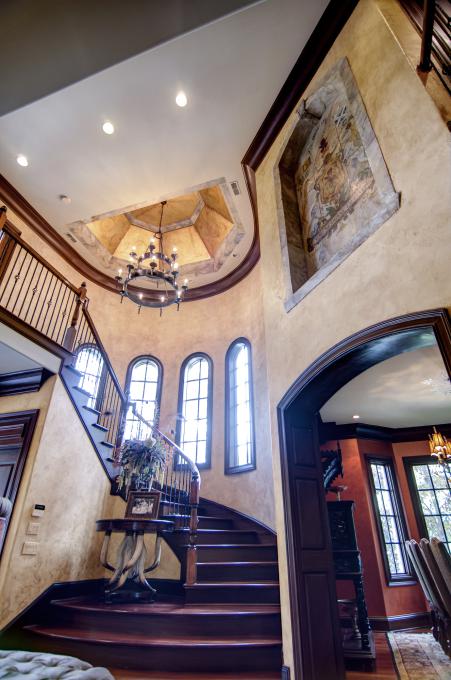 At Faux Decor we offer a variety of services that will enhance the look and feel of your home, including faux finishing. Your walls are just waiting to be converted into artistic masterpieces and our experts are the skilled artisans that can make that happen. We can complete your décor with artistic inspiration while adding depth and vibrancy that elevate the look.
Whether you know the look you want to create or require the assistance of our professionals to offer insight and suggestions, this happens to be our specialty. There is no reason to settle for anything but the finest and most elaborate of looks; this is what sets your home apart and makes it as unique as it will be stunning. We look forward to working with you and helping to create all of this for you. Brentwood Interior Painting: Any trained professional can tackle the task of Brentwood Decorative Painting for your residential space but few can come close to the quality of work we will provide you with. There is no such thing as a basic paint job for your home, at least not when you work with our experts to get the work completed. We offer a variety of services including color consultations and mural painting, all of which add to the appeal and allure of your home. For the name to trust in Brentwood Decorative Painting and painting, give us a call.
Cities We Service:
Belle Meade, TN
Brentwood, TN
Franklin, TN
Green Hills, TN
Icon In the Gulch, TN
Leipers Fork, TN
Mount Juliet, TN
Nashville, TN
The Governors Club, TN
Westhaven, TN
If you are looking for Brentwood Decorative Painting then please call 615-414-5059 or complete our online request form.
---
---
Reviews & Testimonials on Faux Decor in Brentwood, TN
Jay and team were absolutely terrific. We invited Jay to help us make our home our own, and he was the perfect fit for us. His consultative style, great litening skills and tremendous talent didn't disappoint. We are so proud of our home and that Jay and his team helped to make it 'ours'. He worked with our styles and preferences, offering his design expertise and we couldn't be more thrilled. His team was extremely professional, punctual and paid very close attention to detail. And since then we have called on Jay for different things. It doesn't matter the size or complexity of the job, he always greets and treats us with great courtesy. He's become a friend. Thank you Jay for all of your fine work and help!
I Just wanted to let you know how thrilled Jim and I are with everything you did in our home these past 2 weeks! Your work is excellent and your creativity and artistry are beyond fabulous. I meant it when I said I feel like I live in a new home and I didn't have to pack a box! Thank you again.
Thanks so much for all your help making our vision come to life. It makes me happy every time I walk in this room.
Thank you so much for your creative insight and artistic excellence. Your ability to listen and perform transformed our home. My desires were achieved on time and on budget. Thank you both so much.