Awesome Nashville Decorative Painting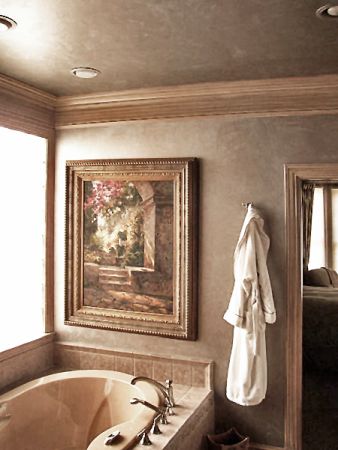 One of the most important tasks associated with being a homeowner is finding the right Nashville Decorative Painting specialist to help create the look you want. You cannot have the home of your dreams without having the right look to go with it. Since 2002, Faux Decor has been the name locals trust in to take care of creating not just any look, but the look of their dreams. Now, we look forward to working with you in order to do the same.
Our top priority is to be able to provide each and every one of our clients with the finest in customized looks. No two homes are the same and no two clients are the same, so the looks should be different as well. This also means getting a quality job completed, from the preparation to the final cleanup. Every job we tackle is another opportunity to express just how stunning your home can be, right down to the very walls.
Faux Finishing in Nashville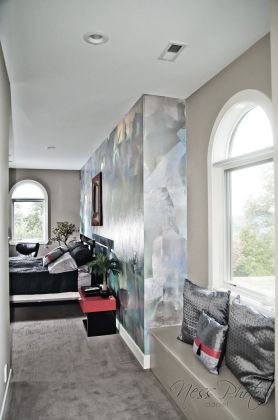 At Faux Decor we have mastered the art of working with our customers to discover the look they want to create and truly taking it from possibility to reality. The walls inside your home are like en empty canvas just waiting to be decorated with skillful faux finishing techniques – not just basic color. Our Nashville Decorative Painting team of experts knows what it takes to create walls that speak volumes about who you are as a person and become a focal point or at least enhance the overall completed look of each and every room.
We work with two main categories of clients – those who have a good idea of exactly what they want and those who don't have a clue. The good news is that we know what it takes to work with either type of customer. We can fine tune the vision you have in mind or help inspire creativity so that you will get a better idea of what you want for the look of your home. At Faux Decor we invest the time and effort required in order to help you get the final look you want.
Nashville Interior Painting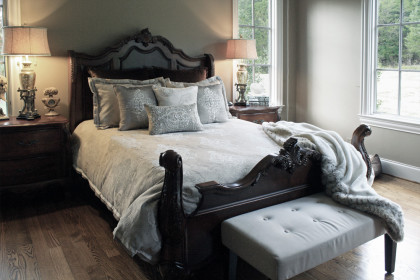 Even a less complex painting job, such as standard interior painting, must be carried out with expert precision. Make your room stand out with bold color choices or create a feeling of calm serenity with more subtle color approaches. Either way, let our pros address your need for professional workmanship when it comes to your Nashville faux finishing and painting. You are going to love the look of your home, our Nashville Decorative Painting team guarantees it.
Cities We Service:
Belle Meade, TN
Brentwood, TN
Franklin, TN
Green Hills, TN
Icon In the Gulch, TN
Leipers Fork, TN
Mount Juliet, TN
Nashville, TN
The Governors Club, TN
Westhaven, TN
If you are looking for Nashville Decorative Painting then please call 615-414-5059 or complete our online request form.
---
---
Reviews & Testimonials on Faux Decor in Nashville, TN
I couldn't come up with ENOUGH wonderful things to say about you and your work!
Jay is a true artist! I would never ever consider working with anyone else. His creativity, eye for color, knowledge and sense of design is beyond remarkable! He recently transformed our very dull Master bedroom and bathroom into something really special. We are looking forward to woking with Jay on the rest of our house as well. He pours so much care into his work with his attention to every little detail. I love that about him ... not to mention his the wonderful manner in which he deals with people. Actually Jay is more than an artist ... he's a magician! Who else but a magician could turn drywall into marble?
I LOVE Jay Bernard! With his superb color expertise he helped me choose colors for the entire interior of our house. He then had his remarkable painting team (Rick Smith, Nashville House Painters) start the job. They were meticulous down to the last little detail, courteous, on time and had a great work ethic. They are an absolutely all pro painting team. Rick helped me make some last minute decisions which was much appreciated. Between Jay and Rick they transformed our house into something very special. Jay is now going to put the finishing touch on by creating one of his special faux finishes in our piano room. No one does that kind of work better than Jay Bernard. I am thrilled beyond belief! Thank you Jay!!! Joie and Avi Poster