Outstanding Franklin Decorative Painting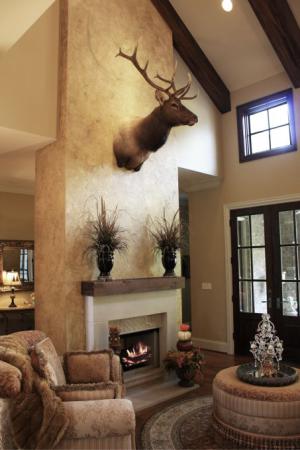 An essential part of creating the home of your dreams is working with the right Franklin faux finishing and interior painting specialist to develop just the perfect look. At Faux Decor, this is the exact type of work we have been taking care of since first launching the business in 2002. The key to transforming your current house into the home of your dreams is adding depth and detail that is only possible through quality painting work; we understand this and work hard to develop this with each and every client we have.
Our Franklin Decorative Painting crew's main goal is to take the time and effort necessary to ensure that each of our customers is aware of the options they have available to them. From there we can work together to conceptualize the process, designs and techniques to apply in order to enhance the interior of your home. For our professionals, the actual painting is nothing but a small part of the big picture that makes up the complete job. Each project we take on is another chance to express just how artful your home can be, right down to the very walls.
Faux Finishing in Franklin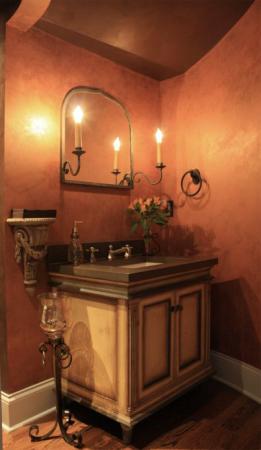 Our Franklin Decorative Painting team can provide you with any number of artistic Faux Finishing projects that can elevate the overall look of your home, not just the room. Think of your bare walls as blank canvases just waiting to be decorated with true creative expression. Walls can either create the room or detract from it and it all comes down to the decisions you make with what to do with them.
For many of our clients, they already know the look they would like to create. Others, need a great deal more guidance determining what to do with these empty spaces. The good news is that, either way, our Franklin Decorative Painting team can help because we are also able to offer suggestions or team up for creative design work. Know that you can trust in the Faux Decor name to help you create whatever look it is you would ultimately love to incorporate into your home.
Franklin Interior Painting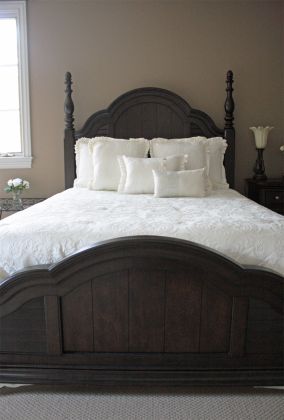 The actual task of quality painting can be accomplished by just about any trained and experienced professional, it is working with creative artists that makes all of the difference. Even for interior painting, you never have to settle for less than the best. Every room works like a piece of the puzzle that comes together to form the rich tapestry your home should be. Making that possible all depends on who you entrust to get the job done so for your Franklin faux finishing and painting, give us a call.
Cities We Service:
Belle Meade, TN
Brentwood, TN
Franklin, TN
Green Hills, TN
Icon In the Gulch, TN
Leipers Fork, TN
Mount Juliet, TN
Nashville, TN
The Governors Club, TN
Westhaven, TN
If you are looking for Franklin Decorative Painting then please call 615-414-5059 or complete our online request form.
---
---
Reviews & Testimonials on Faux Decor in Franklin, TN
I knew that the right color could make a difference, but, I had no idea that it could make such a huge difference. Not to overstate the effects of having each room in a different color that all work together, with in itself is magical, has changed completely how I feel about this house, and now I really look forward to coming home. Thanks so much Jay
Jay Bernard and his team at Faux Decor totally transformed my house. I initially contacted him to just do a small mantle, converting it from a cheap plain white pressboard one to mahogany. The collaborative experience and the results blew me away. I am a wood worker and a wood aficionado. As I reviewed every bit of the mantle, could not believe it wasn't real. I was so amazed that I then had them do all of the railings and spindles of the stairway to match what they had already done in the room. I would say each piece they did was even better than the one before, but, in fact, they are all spectacular. So much so, that I then had them do my ceilings downstairs and upstairs. Everyone that visits thinks I had all of my woodwork changed to mahogany vs. being "Faux Decor." It's been done now for over a year and I'm still awestruck every time I walk in the room. I just added a 75 gallon saltwater tank downstairs and was trying to figure out what to do with the very plain stand. Jay worked his magic and transformed a black utilitarian box to a work of beautiful art. He made a one of a kind "flame" mahogany stand that, once again, defies my knowledge of it being a "faux" piece because of its natural perfection.
These guys were really great at what they did. Knowledgeable, communicative, timely and thorough. Jay was great at helping choose the right colors for my rooms. Actually, these guys are the best I have had over the years and I just used them for "regular" painting. They really brought me up-to-date with the color selection and type of paint we needed to use. I will definitely have them returning for more updating.
I cannot begin to say enough wonderful things about Jay and Faux Decor Design Painting! My husband and I recently purchased a new home and are expecting our first child. Trying to eliminate as much stress as possible, we hired Jay to come in for a paint consultation for our entire home. To say he was a lifesaver is an understatement. Jay took the time to get to know our style and our vision for our new home. He then put together multiple suggestions, gave his brilliant and inspiring input and ultimately helped us choose a cohesive and beautiful palette for our entire home. We were incredibly grateful and beyond thankful when he graciously worked with our timeline and budget and had his amazing team complete the entire house in three days! We were blown away with the professionalism, technique, attention to detail, and extensive care they used while completing the project. Jay took the time to evaluate each room, ask our opinion throughout the process, and truly make us feel at ease. Our house was completely transformed and we were ecstatic with the final result! We would highly recommend Faux Decor to do any and all work you need with regards to your home. We were truly blessed to have them create our dream home and cannot thank them enough!