Mount Juliet Decorative Painting Contractors
Above: Modern Kitchen Cabinet Transformation – This paint and glaze kitchen cabinet makeover in a modern Tuscan finish with artistically painted switch plates hiding them into the existing backsplash tile, was the perfect restoration for this Mount Juliet customer's dated kitchen look.
In 2002, Faux Decor set out to provide the highest quality interior painting and decorative painting services to local commercial and residential property owners. Our Mount Juliet painting contractors have the knowledge, skill, and experience necessary to help you beautify your home or business in the most unique ways. The one constant in all of our services is our goal to maximize customer satisfaction.
Call Faux Decor today if you need to hire an interior painting contractor who specializes in faux finishing services with an emphasis in updating classic design to the new and the modern looks in Mount Juliet. Our courteous and polite staff would be happy to assist you in any way that we can. Our decorative painting contractors would be glad to answer any questions that you may have about our amazing services. We would be excited to schedule your appointment today.
Faux Finish Painting Services in Mount Juliet
If you and your family are looking for a truly unique way to beautify your Mount Juliet home, you should consider faux finishing services for your interior living spaces. Faux finishing is a type of painting that looks far different from the traditional monochromatic color scheme. At Faux Decor, our highly skilled Mount Juliet painting contractors can make your living spaces look absolutely phenomenal. Here are just a few surfaces that we can mimic beautifully within your home or business:
Faux Marble Finishes
Faux Fresco Finishes
Faux Wood Graining
Venetian Plaster
Color Wash Painting
Trompe l'oeil
Interior Painting Services in Mount Juliet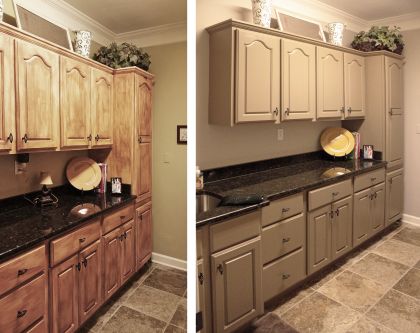 At Faux Decor, our Mount Juliet interior painters can help you with every aspect of your next interior painting project. Our experts can provide you with exceptional advice about how to achieve all of your aesthetic goals. Throughout the interior painting project, our team will stay constantly attuned to your needs and desires. In the end, the vision that you have for your interior living spaces will become a reality. You and your family are guaranteed to love the results of your next interior painting project.
Mount Juliet Mural Painting Contractors
At Faux Decor, our highly skilled Mount Juliet painting contractors can help you with the most intricate projects. Our artists have extremely advanced training, and as such, specialize in difficult tasks like painting customized murals for our customers. If you want to add a work of art to your home or business, our painting contractors are here to help. With your guidance, we can provide your property with a customized, innovative, and stunning mural.
Cities We Service:
Belle Meade, TN
Brentwood, TN
Franklin, TN
Green Hills, TN
Icon In the Gulch, TN
Leipers Fork, TN
Mount Juliet, TN
Nashville, TN
The Governors Club, TN
Westhaven, TN
If you need to hire a decorative painting contractor that specializes in faux finishing services, call Faux Decor today at 615-414-5059, or fill out our online request form.
---
---
Reviews & Testimonials on Faux Decor in Mount Juliet, TN
Jay and his team did a fantastic job. I was amazed at the transformation. My kitchen and laundry room is now up to date with a refreshing decor. Everyone who comes to my home is blown away by the new look. Also, he and his team began and completed the work in a timely manner (1 week) and the inconvenience was kept to a minimum. They cleaned up every day and took significant effort to ensure I did not need to remove and wash all dishes in my cabinets. The team was professional but at the same time warm and friendly. I would definitely recommend Jay and his team.