Simple Tips to Prepare for Nashville Interior Painting Professionals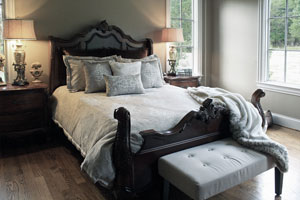 You've made the smart choice to hire experts take care of your Nashville interior painting service needs and now you are left wondering what to do next. The good news is that if you have made the smart choice for who to work with, you can pretty much stand back and let them take care of the rest of the work which should include preparing the space, painting the room and taking care of extensive cleanup.
However, there are some steps you can take that will make the work easier for your crew. This will also ensure that the job goes as smoothly and as quickly as possible. Keep in mind, you can also ask ahead of time if the company you will be working with has a checklist they would like you to take care of before the painting crew shows up.
Things to Keep in Mind
So what can you do, as a responsible homeowner, to make your interior painting job go as smoothly as possible?
Think of them as guests but with a job to do – If you normally crate your excitable chihuahua when guests comes over, it makes sense to do the same for your painting crew. This safeguards your pup but also your painters and helps prevent mishaps from happening.
Think like your crew – Think about the access they will need and the space they will require in order to get from their work van to the painting spot and make this easy to access. Not to mention, you don't want to trip up the service guy or gal who also happens to be carrying an open container of paint.
Think about the walls and the room – So what could you be taking care of to clear up space before the crew gets there? More than likely you have pictures, art and other decorations on your walls so it only makes sense to take care of clearing this before the painting team shows up. The same is true of large, bulky furniture. While much of the room can be covered with drop cloths, you should remove items you don't want to risk, as well as anything that gets in the way of the painters.
Making Smart Choices
The first, most important, choice you have to make is based on the company you opt to work with to take care of interior painting for your Nashville home. At Faux Decor we have been offering locals the finest in quality painting workmanship since first starting the name in 2002. Now, we look forward to working with you and helping you see the possibilities that we have available for you.
If you are looking for a Nashville interior painting contractor then please call 615-414-5059 or complete our online request form.